Request Appointment
Dr. Calkins is now accepting new patients. Feel the difference that compassion and years of experience can make. We see patients of all ages, including children and seniors.
CONTACT US

New Patient Info
Are you a new patient? To make the check in process quicker, we have several forms available for you to download and complete before you visit our office for the first time.
LEARN MORE

Our Services
We provide all types of general dentistry. Dental decay, periodontal disease (gum disease), misalignment, oral pain, stained or dark teeth all have solutions and can be treated comfortably in our office.
LEARN MORE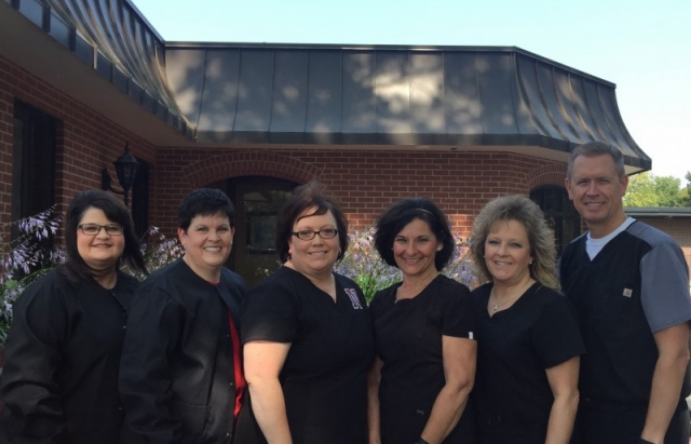 Our Practice
At the office of Timothy D. Calkins, DDS, we treat people, not just teeth. We understand that dental procedures may feel intimidating to patients, so we strive to provide accurate and pertinent information to help you make informed decisions about your dental health. Dr. Calkins has worked as both a dentist and an educator, which means he can provide clear, up-to-date information about procedures and oral conditions.
MEET DR. CALKINS
Our Services
Fillings, Crowns, Restorative Dental Services and More
Good dental hygiene begins at home. You should brush and floss your teeth daily and visit your dentist every six months. Regular visits to your dentist can help prevent tooth decay and gum disease; both can lead to serious health problems when left untreated. A healthy mouth supports a healthy body!
Dr. Calkins and the staff at Calkins Family Dental Care provides a wide range of dental services including tooth fillings, dental implants and crowns. From pediatric dental services to preventative care and teeth whitening, Calkins Family Dental Care is the best choice for your family. Our office is conveniently located on the northwest corner of 48th and F streets in Lincoln, Nebraska. Explore our Services and call to schedule your appointment today.
Learn More